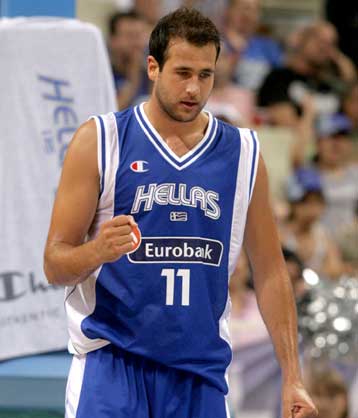 According to the greek media
Olympiakos
has renewed his interest in
Andreas Glyniadakis(2.15-C)
. The cretan center who even got his shot to play in the
NBA
for a few nights was rumored to be on the sighs of Olympiakos but because of the Olympic Games the story got sidelined.
It started appearing in greek media today and some rumors say that coach
Giannakis
got Glyniadakis in the National Team in order to test him out against tougher opponents. Glyniadakis already has a contract for next season with
Maroussi
and Olympiakos will put an offer through if they decide to go after the player.
He averaged 6.8 points and 2.8 rebounds in 4 games with the National Team in the Olympic games.