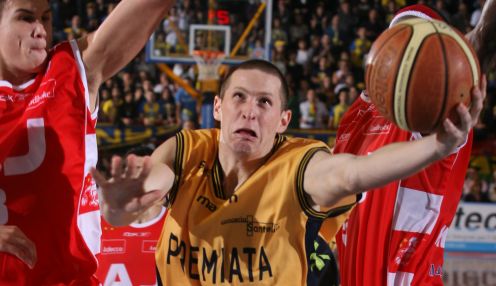 Armani Milan announced
Jobey Thomas
who will be wearing the red and white shirt for the next 2 years. He will picking up shirt no. 11. Jobey Thomas is the
best 3-point shooter
in the italian league averaging a 45.5% behind the arc last season making 87 out of 191 3-point shots he attempted.
Thomas has been playing for
Montegranaro
for the last 2 years and the last 5 years in Italy and now he has moved to Armani Milan. A natural scorer for Milan averaging 15.8 points and 3.1 rebounds in 34 games of the LegaA1. Thus Montegranaro loses 2 of their best players including the signing of
Sharrod Ford
earlier to Virtus.