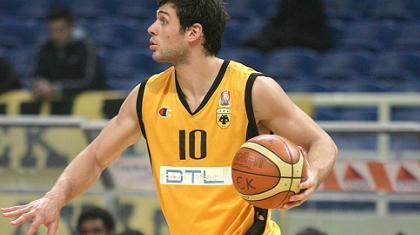 Dimitris Papanikolaou
and
Nikos Barlos
are almost "typically" free agents. The departure of Dimitris Drosos from AEK and the financial uncertainty of the team for the next year have left the administration no choice but to let the 2 players know that they can start negotiating with other teams.
It seems funny enough though that their name became known as Papanikolaou had the highest contract in AEK last year but didn't get a chance to play at all due to injuries in the abdomen and Nikos Barlos who also did not perform as expected.
The 2 players were told that they can start looking for a new team. Players like
K'Zel Wesson
and
Alexis Kiritsis
on the other hand have not been let go which means that the administration of the team wants them to continue in AEK regardless if
Drosos
stays or goes.