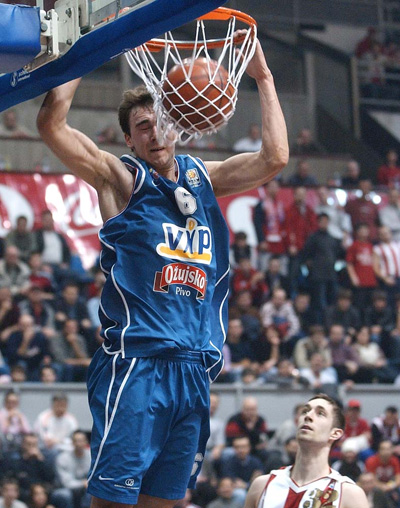 According to solobasket.com
Vive Menorca
seems to be interested in croatian/swedish forward
Damir Markota
(2.09-PF). Markota was drafted in 2006 by San Antonio at number 59 in the 2nd roud. During the summer of 2006, the Bucks signed Markota to a multi-year contract after the Spurs traded his draft rights for the higher of the Bucks' two 2007 NBA Draft second-round picks.
Markota was playing for
Spartak St. Petersburg and Zalgiris
in the previous season when he averaged 10.5 points 5.3 revounds and 2.9 assists in 13 games for Spartak St Petersburg in the russian superleague.
This summer he
signed
with Cibona but due to bad relations with coach Perasovic he was kicked out of the team.