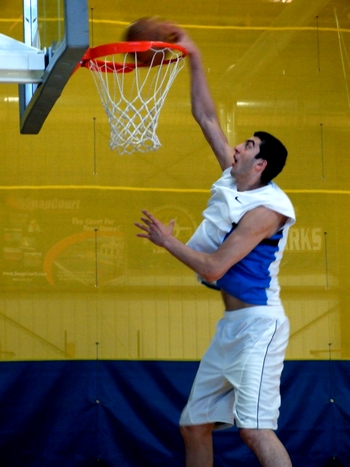 According to eurobasket.com,
Giorgi Shermadini
(2.16-C) is now a member of the team of
Panathinaikos
. The georgian youngster who is considered a possible NBA prospect and shone this summer in the U-20 Eurobasket championship this summer.
The administration of Panathinaikos is saying that this is
simply not true
while greek media in the last weeks mentioned his name related to a possible transfer to AEK. This seems high unlikely as his buy-out is quite high for a team like AEK.
Shermadini
averaged 21.5 points and 10.5 rebounds and also 3.7 blocks per game in 6 games for the U-20 National Team of Georgia.