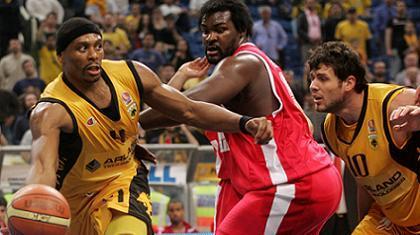 K'Zell Wesson
failed his medical exams according to greek media because of a failed MRI scan on his right knee. The american power forward who played for
AEK
last season will not be playing for Paok to begin with but the doors of the team won't close for him pending the acquisition of a bulgarian passport. This should allow him to play as a european player. When he was
announced
by Paok it was said that he already has the passport but latest articles mention that he hasn't officially acquired it yet.
Other rumours from Athens say that the bulgarian
federation
is reluctant to give away the passport earlier than sooner as they are currently to give one to Mike Batiste who is one of the best power forwards in Europe and he can benefit the Bulgarian National Team immensely. Other articles say that the administration of Paok will pay for the passport to speedup the process and that the player will stay out of action for about 5 weeks in order to do physiotherapy on his injured knee.